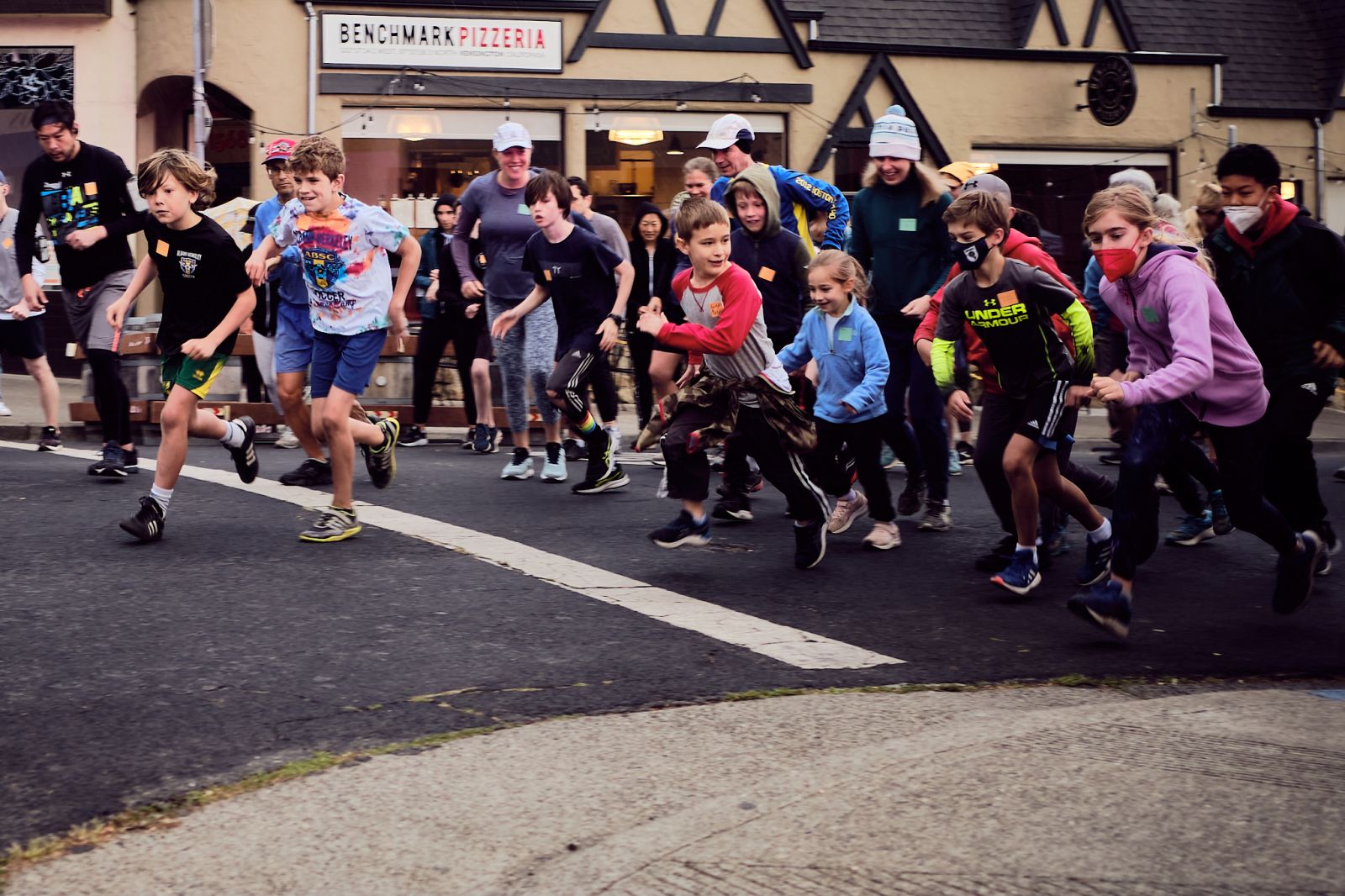 KENSINGTON, CA – Zip Code East Bay (ZCEB) welcomed participants and volunteers alike to their 4th annual Colusa Circle 5K run on March 19th. This year's 5K was particularly special as the previous two years were either canceled or held virtually. Despite the rain, a festive crowd gathered to run together and contribute toward an important local organization. For this year's beneficiary, ZCEB chose Sogorea Te' Land Trust, an urban women-led land trust that facilitates the return of Indigenous land to Indigenous people.
The Kensington and El Cerrito communities showed tremendous support, with 120 registered runners, 22 volunteers, and 9 neighborhood businesses donating goods and services. Those businesses included The Arlington, Benchmark Pizzeria, Fuse Fitness, Ian Mullen Private Chef, Lift + Sprint, Orange Theory Solano, Semifreddi's, Sports Basement, and ZCEB. View more photos of the event here.
Event registrations totaled $3,000, which ZCEB matched dollar-for-dollar for a total of $6,000 for Sogorea Te' Land Trust. The funds raised will contribute to their Rematriate the Land Fund, which supports growing medicine gardens, creating emergency response hubs, and distributing fresh food to elders, among many other important initiatives.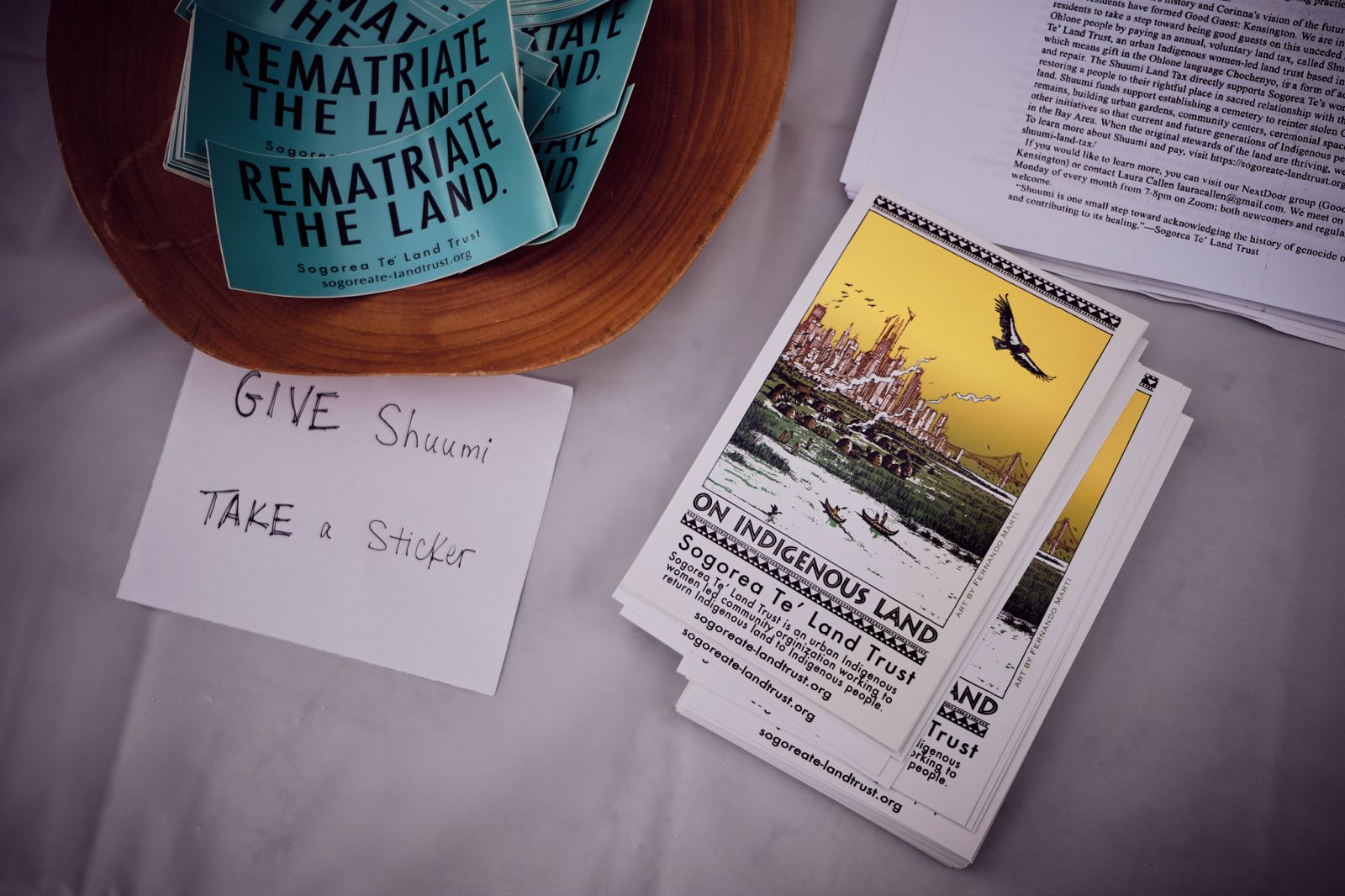 At the event, Good Guest Kensington led a land acknowledgement and shared information about how to give Shuumi, a voluntary land tax. The Kensington Police and Fire Department provided support throughout the event and directed traffic around Colusa Circle.
As a Kensington-based real estate brokerage, ZCEB created the Colusa Circle 5K as a way to build community and support local causes. As a certified B Corp, ZCEB follows rigorous standards of social and environmental performance, accountability, and transparency.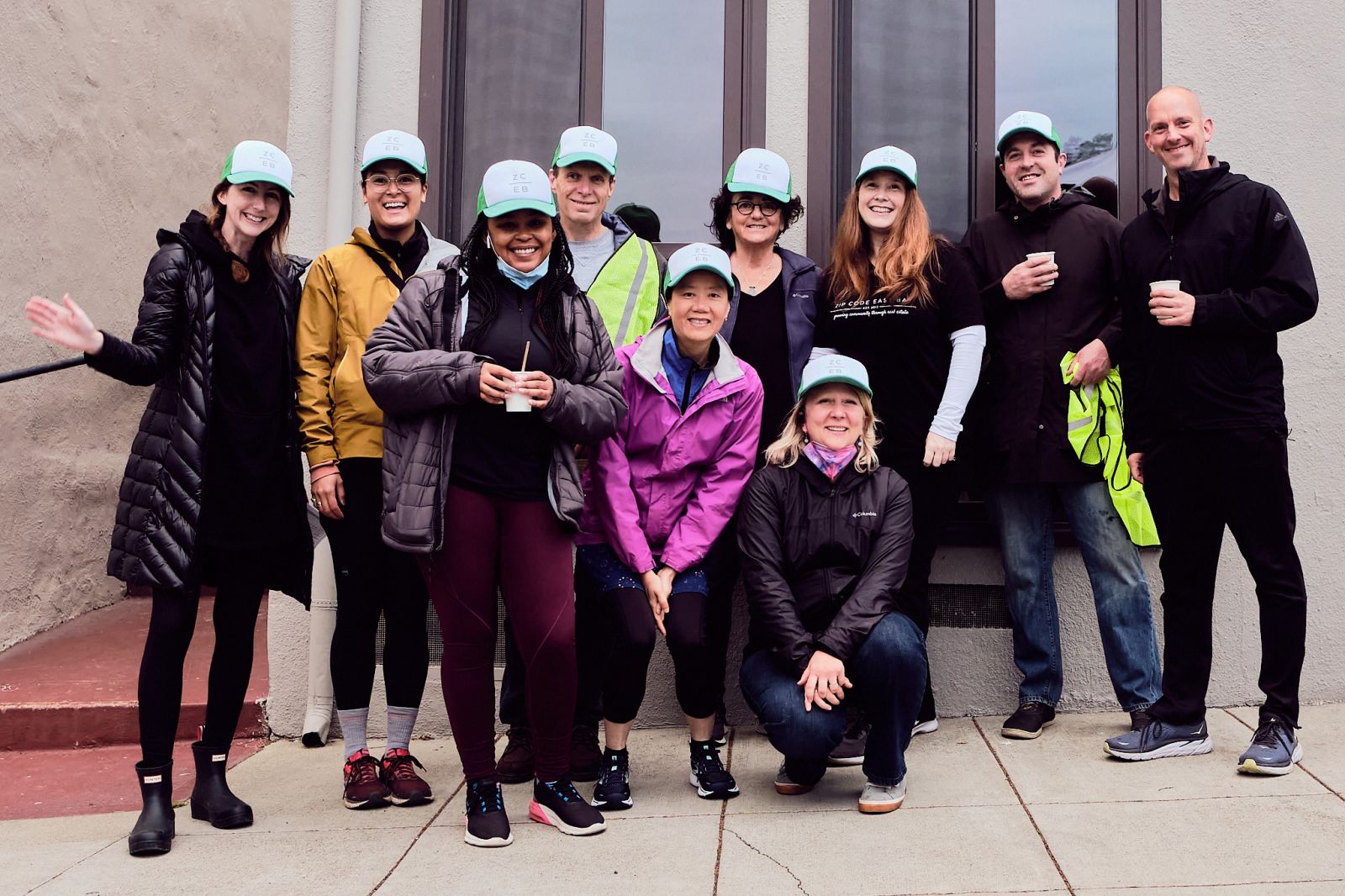 « Back to Blog Posts