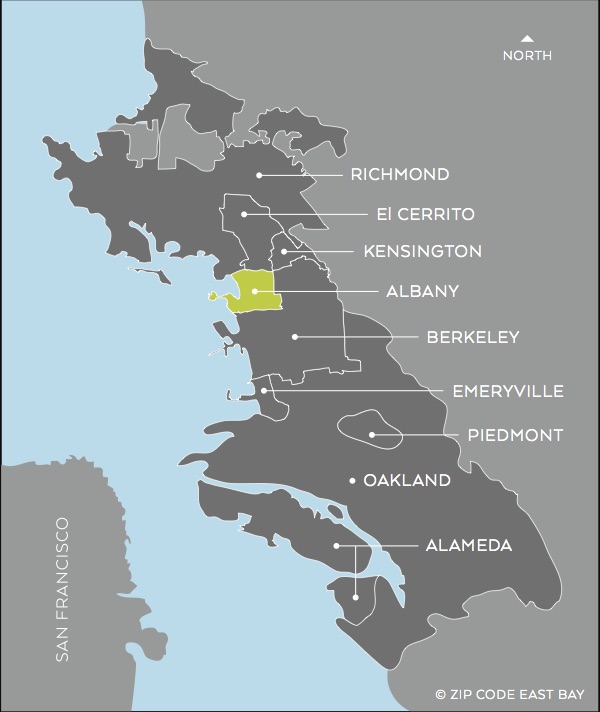 Albany is a small city of 19,804 residents. Surrounded by the San Francisco Bay to the west, the Berkeley Hills to the East, and the adjacent communities of Berkeley, El Cerrito, Kensington, and Richmond. Albany's square miles offer fascinating diversity within a small town community.
Albany prides itself on being a safe, community-oriented city, with strong services and programs for youth, families and the elderly. It's small town character is exemplified by its "Main Street" Solano Avenue, a pedestrian friendly business district composed primarily of small "mom and pop" shops, and home to some of the Bay Area's best restaurants. Albany's public schools have an outstanding reputation with student test scores at the elementary, middle and high school levels among the highest in the state.
If you are looking for Real Estate or a Real Estate Agent in Albany, please feel free to contact Zip Code East Bay at (510) 323-3669.
Useful Links:
City of Albany Homepage
Albany Unified School District
Albany Community Events Calendar
Solano Avenue Association