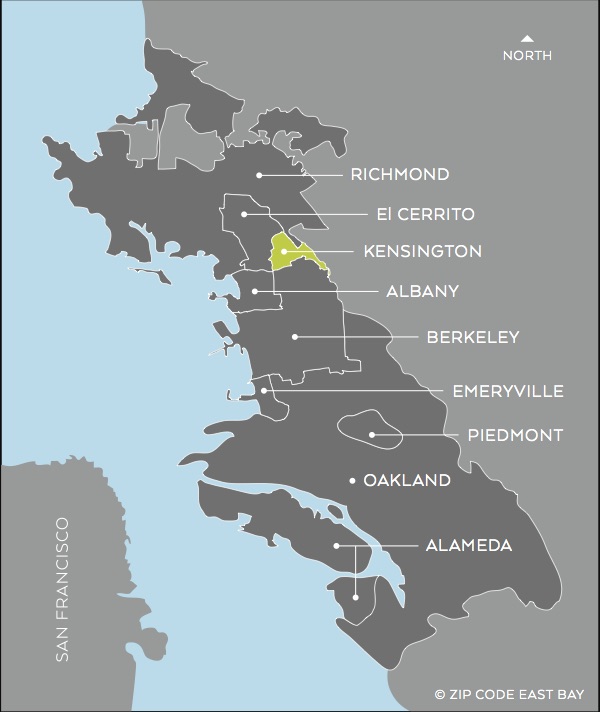 The community of Kensington is an unincorporated part of Contra Costa County in the Berkeley Hills. The 1906 San Francisco Earthquake and the 1923 Berkeley Fire resulted in people looking to Kensington for housing alternatives. Streetcar #7, which connected Kensington with Berkeley, and the network of pedestrian paths also made it easier to commute from here. By 1930, the population grew from 226 to 1500. Today, the population is about 5,000 cozily squeezed into 1 square mile.
Even though Kensington is unincorporated, it does have its own police and fire departments, park services and trash collection. Tilden Park and Blake Garden are two beautiful green spaces located in and around Kensington. There is also just about anything you need in one of its two business districts: hardware store, bank, restaurants/pubs and a liquor store. It even has its own town newsletter, the Kensington Outlook.
If you are looking for Real Estate or a Real Estate Agent in Kensington, please feel free to contact Zip Code East Bay at (510) 323-3669.
A few other interesting facts:
Claims the most number of nobel laureates per capita (2/5000)

Was the home of Robert Oppenheimer when he was working on the Manhattan Project

Kensington Hilltop Elementary is rated in the top 3% of all elementary schools in California
Useful Links:
Kensington Police Protection and Community Services District
Kensington Hilltop Elementary
Kensington Outlook