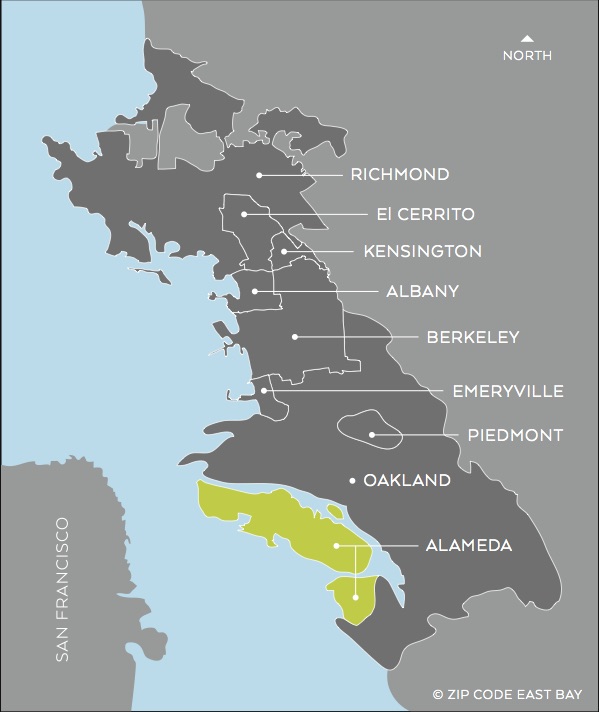 Located next to Oakland and adjacent to the Bay, Alameda is a city known for its beautiful victorian homes and natural attractions. Founded in 1853, Alameda was the site of reception for the first Transcontinental Railroad into the San Francisco Bay Area in 1869. With the introduction of train travel into Alameda, the community continued to grow in population and developed into a featured city of the Bay Area.
Today, Alameda is accessible via three bridges from Oakland (Park Street, Fruitvale Avenue and High Street) as well as the two one-way, Posey and Webster Street Tubes. The nearest BART stations are Lake Merritt and 12th St. in Oakland, with bus routes into Alameda.
Alameda has focused on maintaining its natural beauty in the form of several parks and beaches, such as the Robert W. Crown Memorial State Beach. In addition to its natural attractions, it is home to several museums and historical attractions, including the Alameda Naval Air Museum, Pacific Pinball Museum, and USS Hornet Museum, amongst many others. One major attraction includes the Alameda Point Antiques Fair which takes place on the first Sunday of every month at the old naval base.
Alameda's historic Park Street has many buildings dating back to the 1800s, including a renovated 1932 theatre & cineplex. Alameda also boasts many local restaurants, pubs, boutique shops and is the home to many annual festivals.
If you are looking for Real Estate or a Real Estate Agent in Alameda, please feel free to contact Zip Code East Bay at (510) 323-3669.
Useful Links: