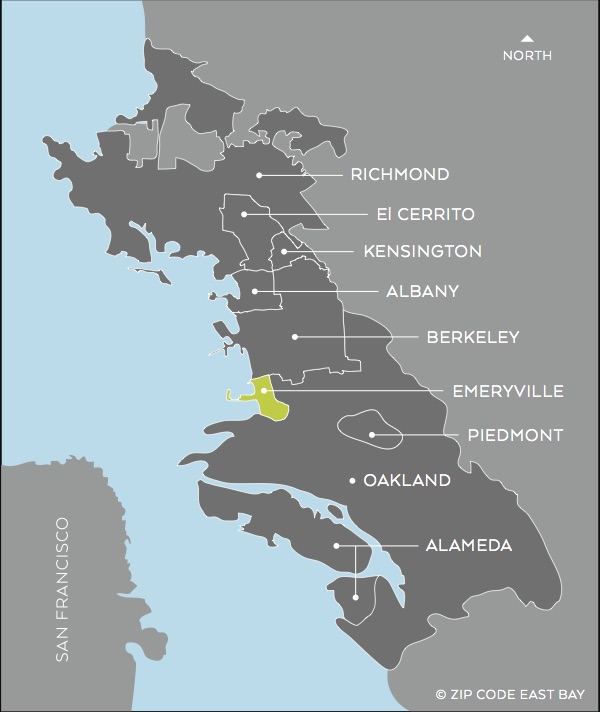 Emeryville is located between Oakland and Berkeley, just a short distance from San Francisco. Once a town of heavy industry, Emeryville has evolved into a modern 21st century urban community boasting many retail, office, hospitality, research centers and a regional employment hub for well-known companies such as Pixar, Peet's Coffee & Tea, Jamba Juice, Cliff Bar, LeapFrog and others.
Since 1990, a number of development projects and community enhancements have added thousands of housing and commercial spaces, as well as 6 parks and a highly anticipated community center to Emeryville. Served by Amtrak, AC Transit and a free shuttle service, Emery Go Round that stops at Amtrak, MacArthur BART and Bay Street shops, residents, visitors and commuters are able to experience Emeryville's new offerings.
If you are looking for Real Estate or a Real Estate Agent in Emeryville, please feel free to contact Zip Code East Bay at (510) 323-3669.
Useful Links: