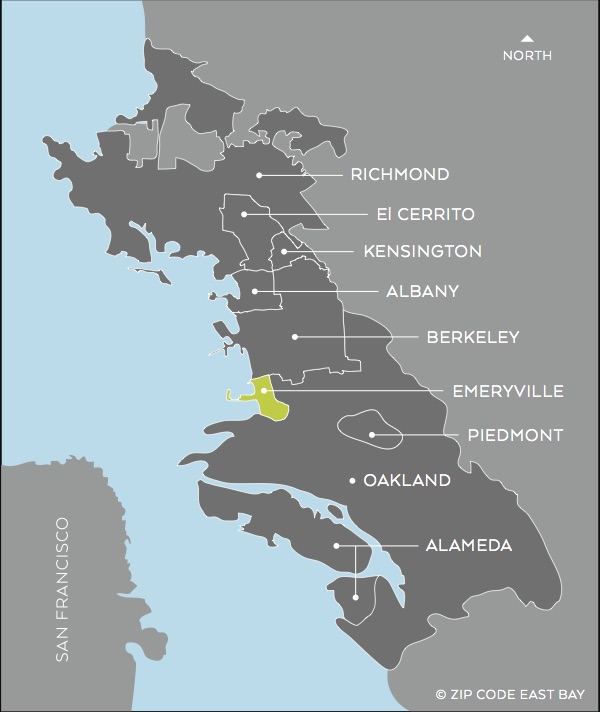 Emeryville is located between Oakland and Berkeley, just a short distance from San Francisco. Once a town of heavy industry, Emeryville has evolved into a modern 21st century urban community boasting retail, office, hospitality, research centers and a regional employment hub for well-known companies such as Pixar, Peet's Coffee & Tea, Clif Bar, LeapFrog and others.
Since 1990, a number of development projects and community enhancements have added thousands of housing and commercial spaces. Emeryville boasts several great parks, a new community center and The Public Market, featuring local eateries, boutiques and health & fitness establishments. Emeryville is a public transit mecca served by Amtrak, AC Transit and a free shuttle service, Emery Go Round. Residents, visitors and commuters are able to easily experience Emeryville's amazing offerings.
If you are looking for Real Estate or a Real Estate Agent in Emeryville, please feel free to contact Zip Code East Bay at (510) 323-3669.
Useful Links: