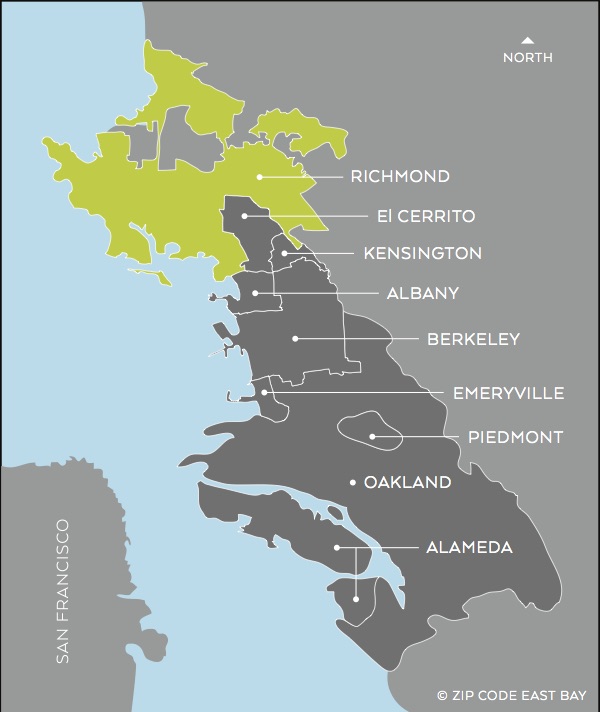 Founded and incorporated in 1905, Richmond has always been a city with an industrial background. During World War II, Richmond, base of the Kaiser Shipyards, was mainly oriented to shipbuilding. At the end of the war, with several big-name businesses relocating to Richmond, Port Richmond became a major seaport, and is now a significant part of Richmond's economy. Beginning in the 1980s, in an effort to turn the abandoned shipyards into a residential area, Richmond shifted gears and began focusing on redeveloping the city into a residential and retail friendly environment.
Today, over 100,000 people call Richmond home. The city includes several shopping centers, a bustling downtown area, beautiful parks, including Point Isabel and Miller Knox Regional Park, and the Rosie the Riveter/World War II Home Front National Historical Park.
If you are looking for Real Estate or a Real Estate Agent in Richmond, please feel free to contact Zip Code East Bay at (510) 323-3669.
Useful Links: