Zip Code East Bay is proud to be a part of the local community. Throughout the year we host several events and workshops. We are an active member of the Colusa Circle Merchants Association and participate in their yearly gatherings as well. Below you'll find more information on these events. To see our current and past workshops, check out our workshop page.
---
PAST EVENTS:
4TH ANNUAL COLUSA CIRCLE 5K
Thanks to everyone who attended the fourth annual Colusa Circle 5K! This year's race beneficiary was Sogorea Te' Land Trust, an urban Indigenous women-led land trust that facilitates the return of Indigenous land to Indigenous people. With more than 120 registered runners, event registrations totaled $3,000, which ZCEB matched dollar-for-dollar for a total of $6,000 for Sogorea Te' Land Trust. The funds raised will contribute to their Rematriate the Land Fund, which supports growing medicine gardens, creating emergency response hubs, and distributing fresh food to elders, among many other important initiatives. To read more about the event, check out our blog post here, and to see photos of the event, view the photo gallery here.
RECYCLE USED ART SUPPLIES WITH ZIP CODE EAST BAY​: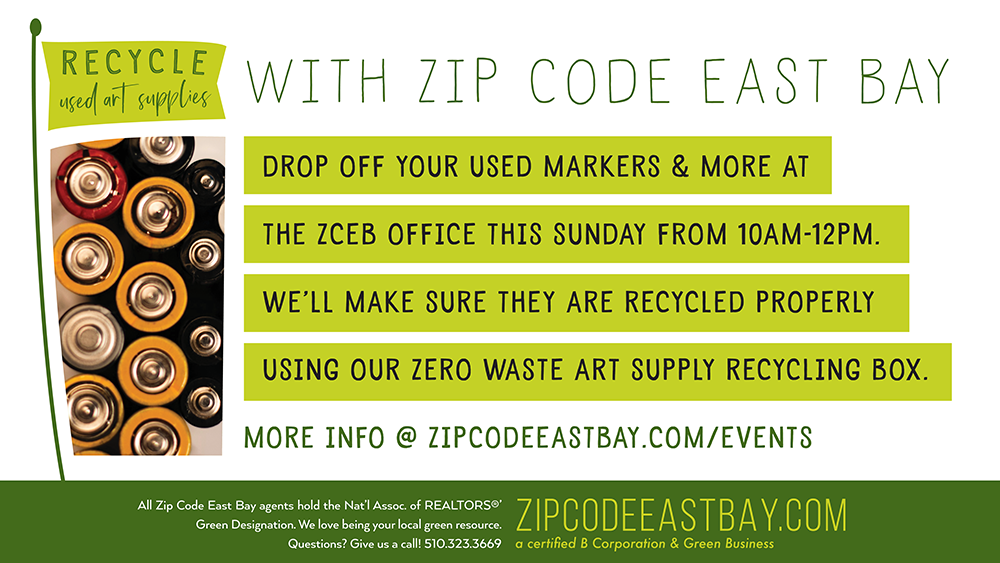 3RD ANNUAL (VIRTUAL) COLUSA CIRCLE 5K​: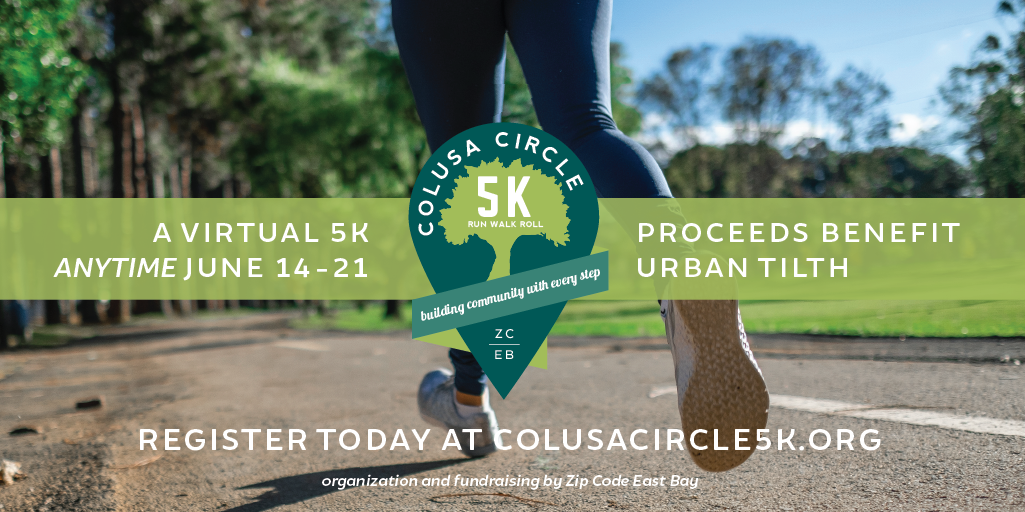 Due to COVID restrictions, this year's 3rd Annual Colusa Circle 5k was a virtual race, which raised $2500 for this year's race beneficiary Urban Tilth.
Urban Tilth hires and trains local residents to cultivate agriculture in west Contra Costa County to help our community build a more sustainable, healthy, and just food system. They use 7 school and community gardens and small urban farms to teach and employ community members to grow, distribute, cook, and consume thousands of pounds of local produce each year, to create a more equitable and just food system within a healthier and more self-sufficient community.
Thank you to our amazing group of participants who kept the racing spirit alive desite the pandemic! We look forward to racing with you again next year!
COLUSA CIRCLE TREE LIGHTING: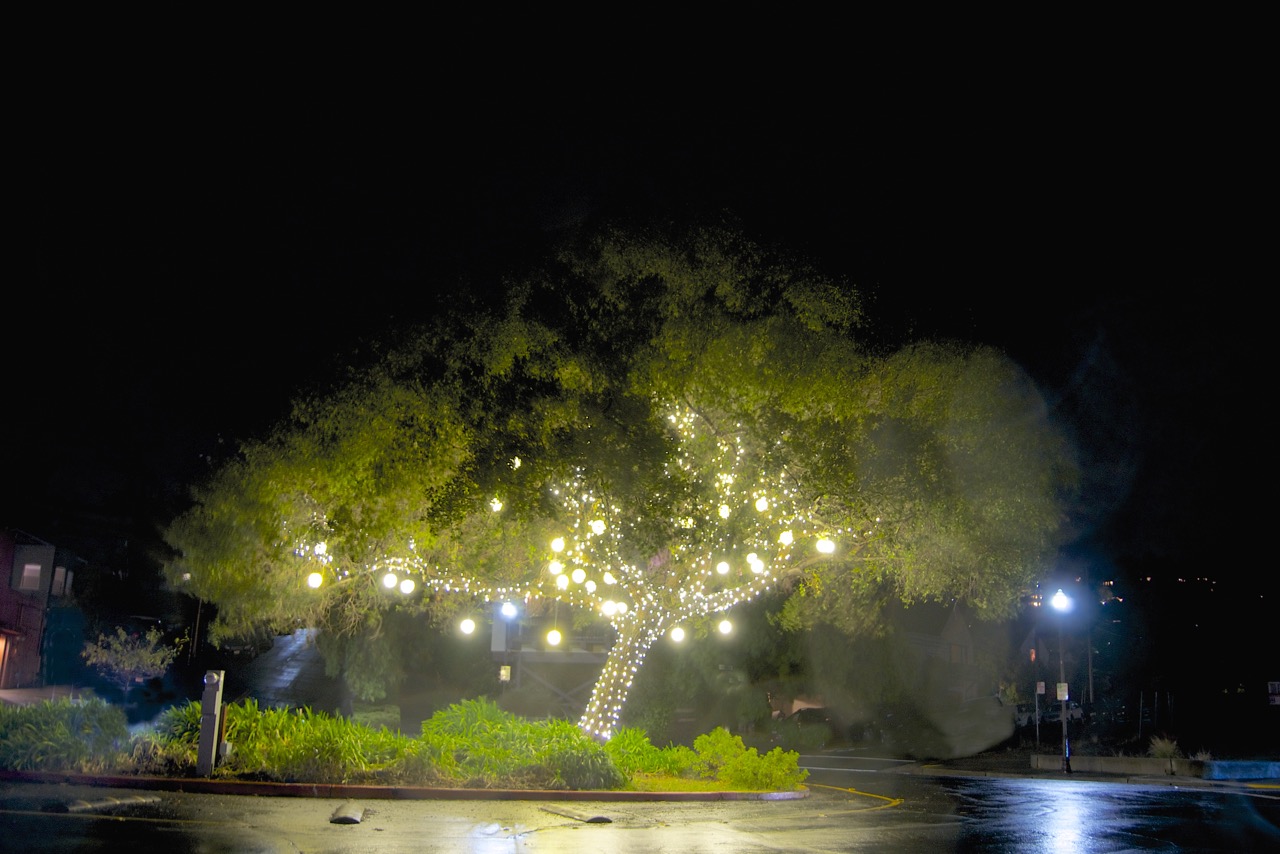 On December 1st, 2019, Zip Code East Bay and the Colusa Circle Merchants Association celebrated the season + Colusa Circle's new electricity! The Colusa Circle Tree Lighting brought together over 250 members of the community to enjoy music, free hot chocolate and the lighting of the circle's big oak tree.
Zip Code East Bay also hosted a food drive for Contra Costa and Solano Counties throughout the holiday season that culminated at the Tree Lighting event.
---
COLUSA CIRCLE HALLOWEEN HARVEST CELEBRATION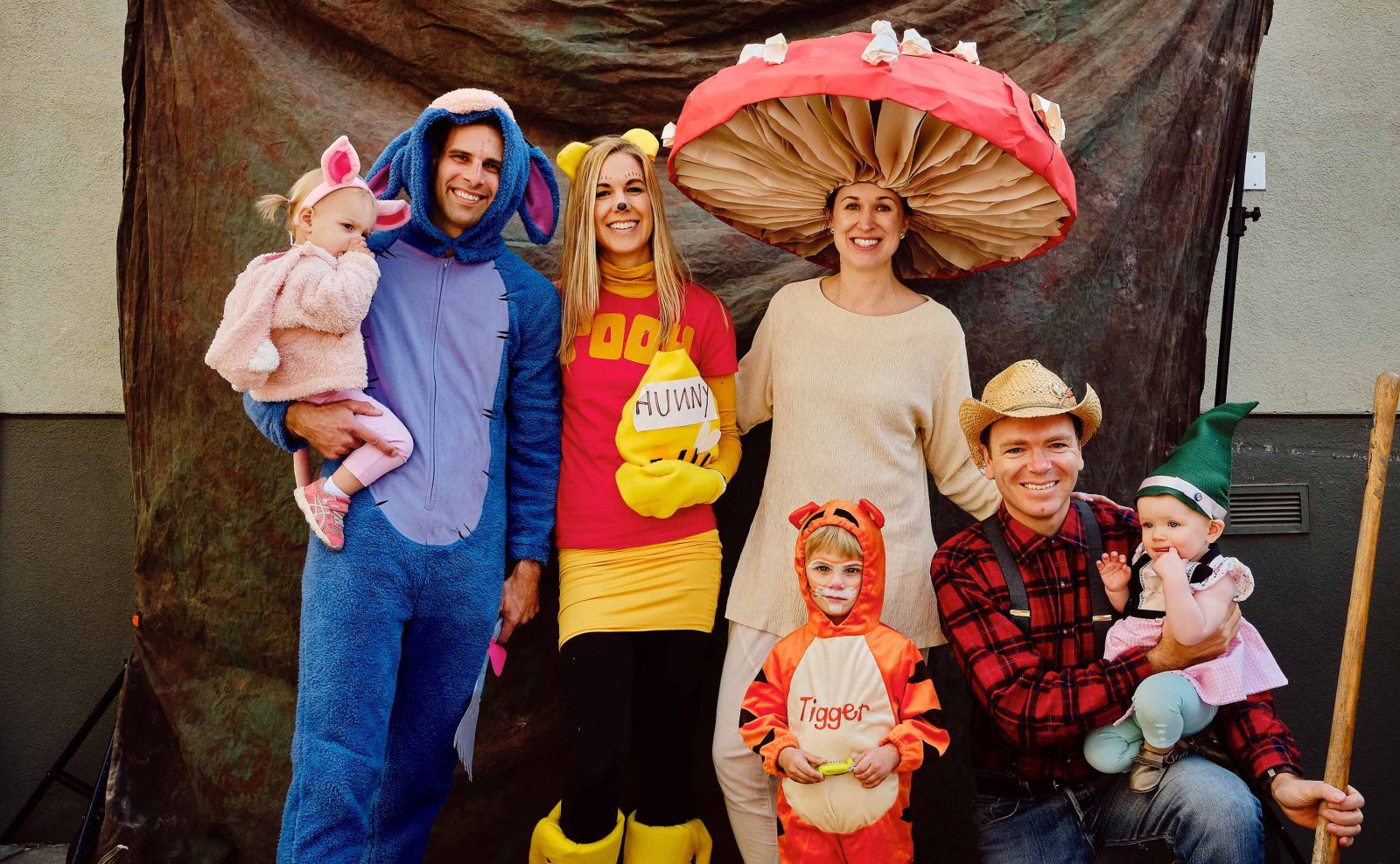 Thank you to everyone who came to celebrate Halloween with us, the Colusa Circle Merchants Association and the Kensington Farmers' Market. The day was fun for the entire family! Everyone came out to enjoy the parade, obstacle course, kid and pet costume contests, pumpkins, prizes and more! View photos from the event here.