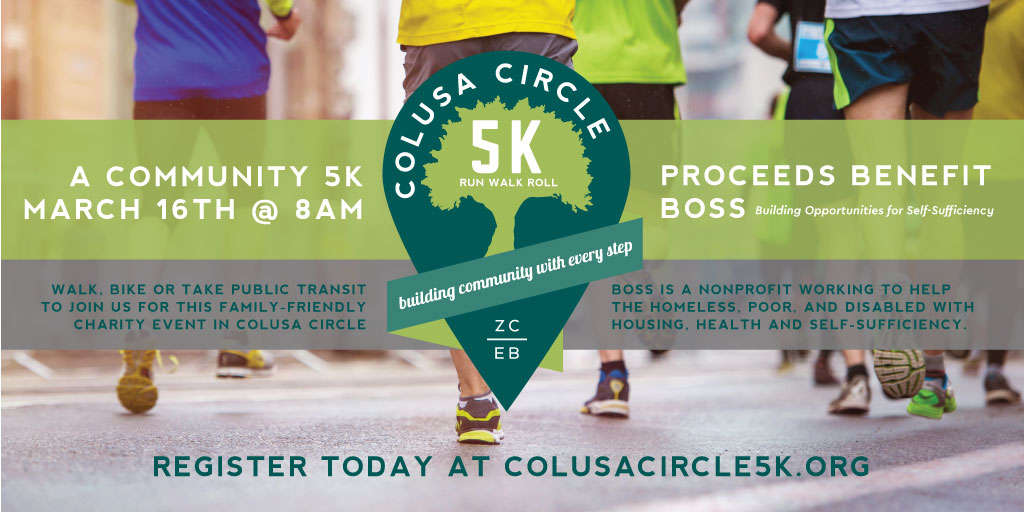 COLUSA CIRCLE 5K
We're proud to present the second annual Colusa Circle 5K, a race to raise funds for a charitable cause. Join us Saturday, March 16th at 8am for this family-friendly community run in Colusa Circle.
This year's race beneficiary is BOSS "Building Opportunities for Self Sufficiency". BOSS is a Berkeley non-profit organization working to help homeless, poor, and disabled people with housing, health, income, justice and self sufficiency.
In addition to sharing race proceeds with BOSS, we will also be collecting used running shoes and new socks for them. Shoe and sock donations can either be dropped off at Zip Code East Bay prior to the event or on race day at the starting line.
The inaugural race took place on St. Patrick's Day 2018 and raised more than $6000 to meet the goal of funding a Giveback Homes Build Day for a Berkeley family in need. We hope you'll join us this year! Register today.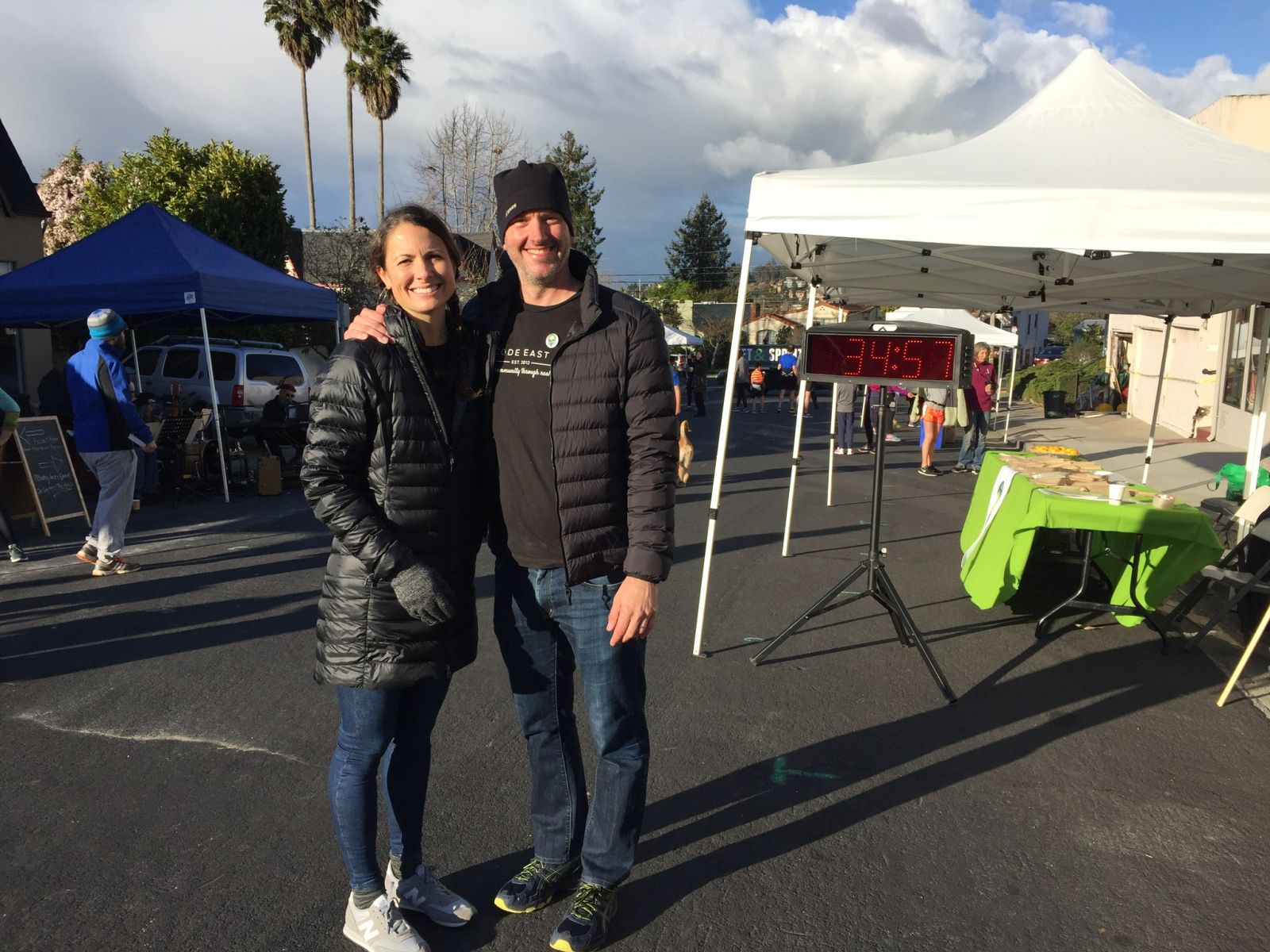 COLUSA CIRCLE HALLOWEEN HARVEST CELEBRATION
Along with the Colusa Circle Merchants Association, we are one of the sponsors of the annual Colusa Circle Halloween Harvest Celebration. The lineup is fun for the entire family! This year's event took place on October 28th from 10am-2pm to coincide with the Kensington Farmers' Market.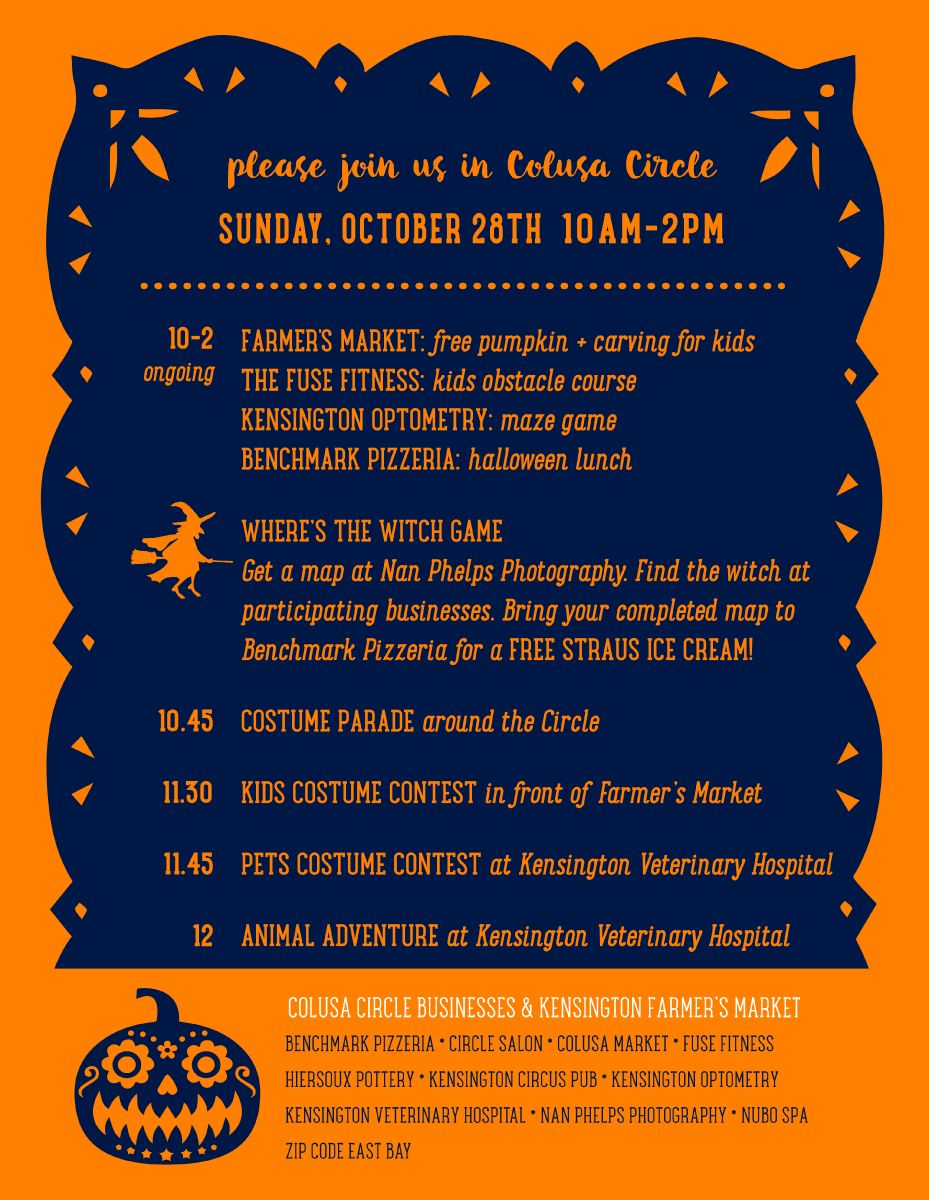 COLUSA CIRCLE TREE LIGHTING
The Colusa Circle Tree Lighting is a festive evening celebration kicking off the winter holiday season. The Colusa Circle Merchant's Association sponsors the event. This year's event took place on November 25th, 5-6pm. Thanks to everyone who came out to enjoy free hot chocolate and festive music.