Never before has there been such urgency to make environmental pledges to preserve, protect and celebrate our planet and take action. However, these big changes take collective effort to make an impact. That's why Zip Code East Bay has joined a growing movement of companies that are using business as a force for good and has commited to building a more inclusive and sustainable economy by becoming a Certified B Corporation.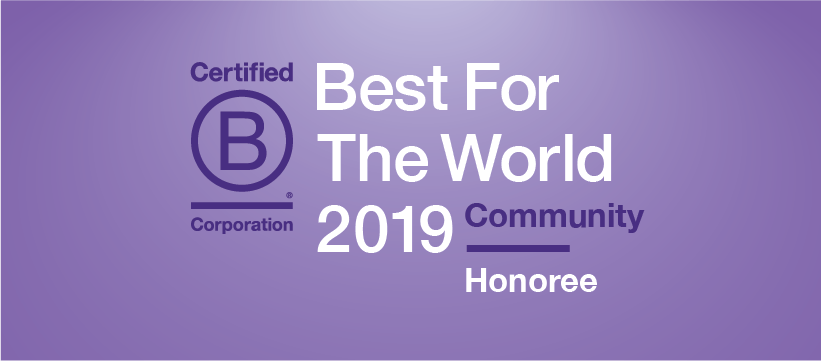 In addition, this year, Zip Code East Bay was honored as a Certified B Corp 2019 Best for the World Community Honoree. Community honorees scored in the top 10% of B Corps for their efforts in the community, including charitable giving, investment in diversity, and educational opportunities.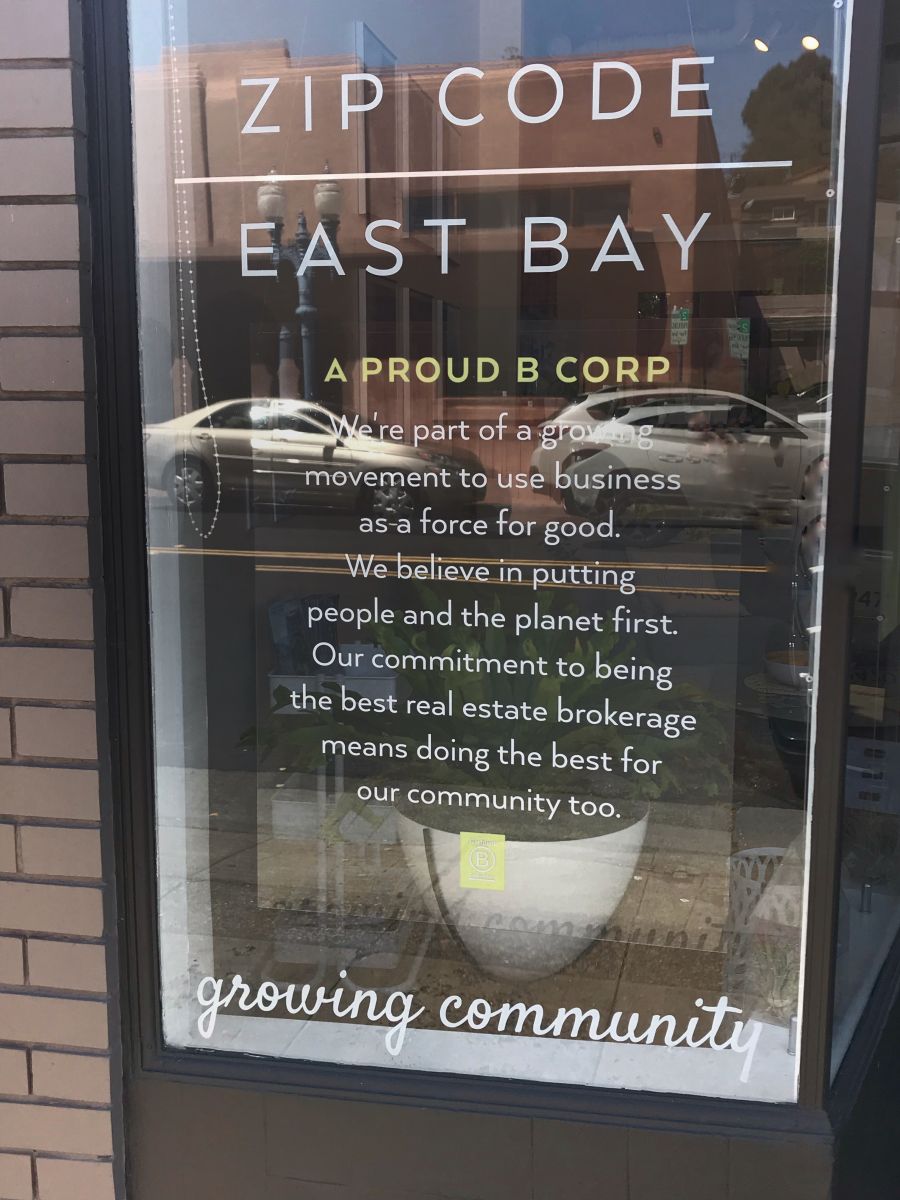 What is a B Corp?
A Certified B Corporation is a new business model guided by a set of socially- and environmentally-focused principles. B Corps are held to a higher standard and are legally committed to doing business that is good for their employees, consumers, community and the environment.
In 2018, Zip Code East Bay became the first real estate brokerage in California to be certified as a B Corp. There are currently over 2,500 Certified B Corporations in more than 60 countries across 150 industries.
Learn More about B Corporations
Why Did We Become a B Corp?
Zip Code East Bay believes in putting people and the planet first. We take environmental awareness and action very seriously. All Zip Code East Bay agents have advanced training in environmental sustainability and proudly hold the National Association of REALTORS®' Green Designation.
Our agents help homeowners and sellers take actionable steps to improve their home's market value by choosing green alternatives. We provide financial and logistical contributions to help make our clients' homes more energy efficient and employ the latest tools to ensure that the home selling and buying process is environmentally friendly.
Zip Code East Bay regularly share tips and resources on how to increase environmental sustainability, and we creatively partner with local green businesses to ensure that our footprint is light but our efforts to enact greener lifestyles are far-reaching. We also donate 5% of our profits back into the East Bay community by giving back to charities and causes we believe in.
What's Next for Our B Corp?
Becoming a B Corp is a great first step in our green journey but we are committed to continued improvement. That's why every action we take is being looked at through the lens of sustainability, waste reduction and the creation of greener practices. Here are a few examples of how we're incorporating the B Corp status into our work:
Greener Home Buyer Packages: Buying a home is a great time to overhaul long seated practices. At each of our closings, we gift home buyers a green welcome home package. These packages are filled with items that will help create greener habits. Gifts may include a home energy audit, a smart thermostat or zero waste home alternatives. They are specifically crafted to aid the homebuyer in making greener choices. We try to source our gifts locally, whenever possible, and support neighborhood charities through our donation process.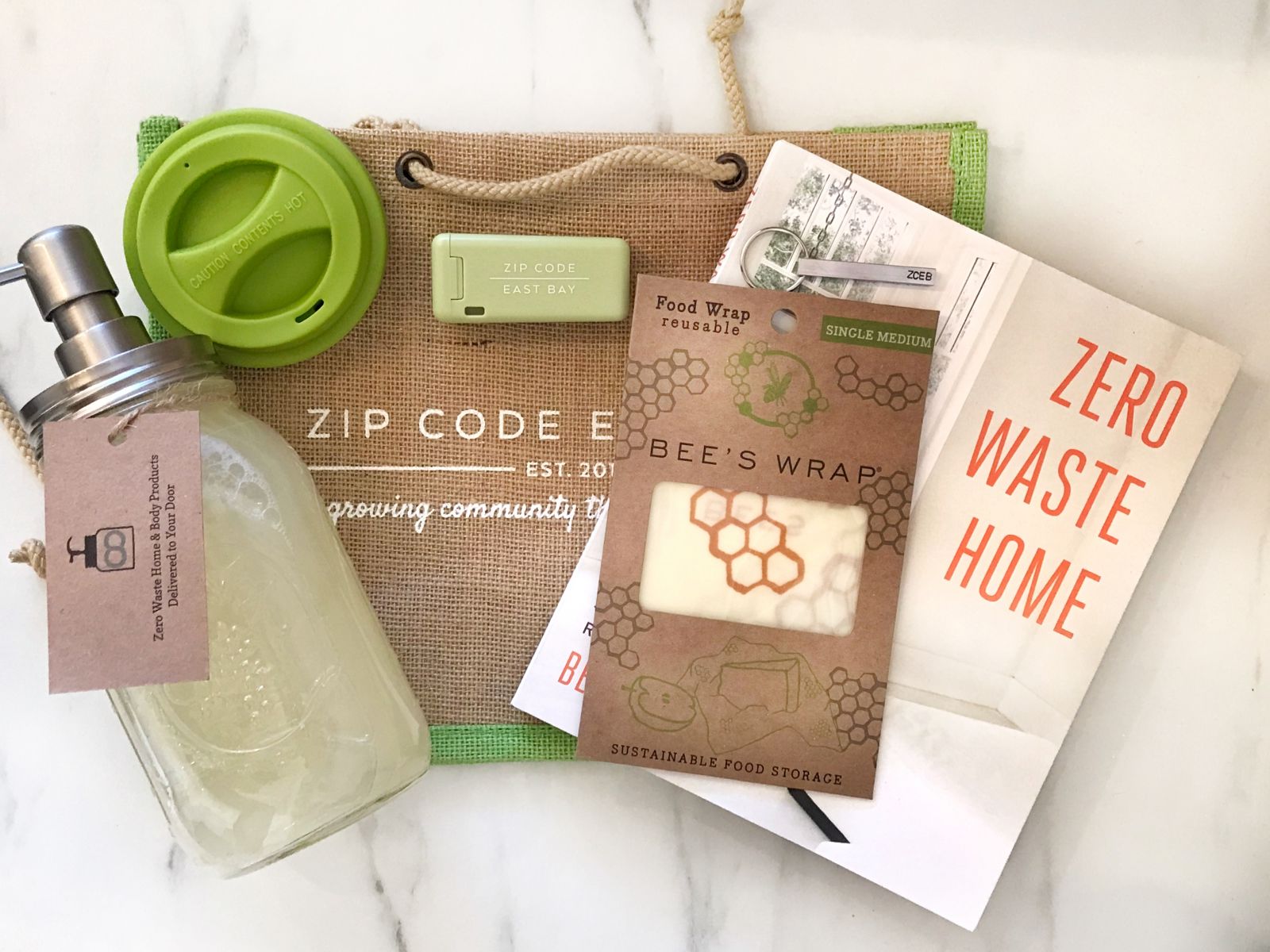 Low Impact Events: Zip Code East Bay puts on several events each year to bring the community together. Gatherings of this scale can be big waste producers, so we plan each of our events with the environment in mind. We start by asking ourselves simple questions as we plan our events. How can we reduce waste? What is the greenest option? Can it be composted? And if not, how can we reuse and reduce?
Greener Office Practices: We also ask ourselves these questions in our daily office operations. Each day we are committed to reducing our office waste as much as possible. By using reusable straws, a smart thermostat, and package-free toilet paper, we keep our footprint in mind at all times. We're committed to making each real estate transaction as eco-friendly as possible by employing a suite of digital tools for transaction management and client communication.
Green Community Tips: Every month we share tips and tricks with our community about creating a greener home. We cover topics such as reducing plastic consumption, composting and greener options for decluttering and moving. We are planning a green living lecture series for our agents and the community where we'll share zero waste tips, bring in sustainability experts and discuss ways to create a greener home.

Our commitment to the environment is ongoing and on our minds with everything we do.

For more tips from your local green realtor, check back next month, and as always, if you're interested in selling, buying or have questions about a greener home buying experience, contact us. We love being your local green resource.





« Back to Blog Posts