Serving our community is a large part of our identity and we love to do it creatively through education and involvement. Whether it's by sharing green-living tips, local historical facts, neighborhood parks or information about where your utilities come from, you can be sure that what we are up to is interesting, useful, and contributing to the improvement of our beloved East Bay! We also give our time and resources to local non-profits such as Giveback Homes, Kensington Education Foundation, Kensington Nursery School, and other wonderful groups who share our belief that direct participation and helping one another is key to maintaining the diverse and vibrant energy that makes living in the East Bay so great.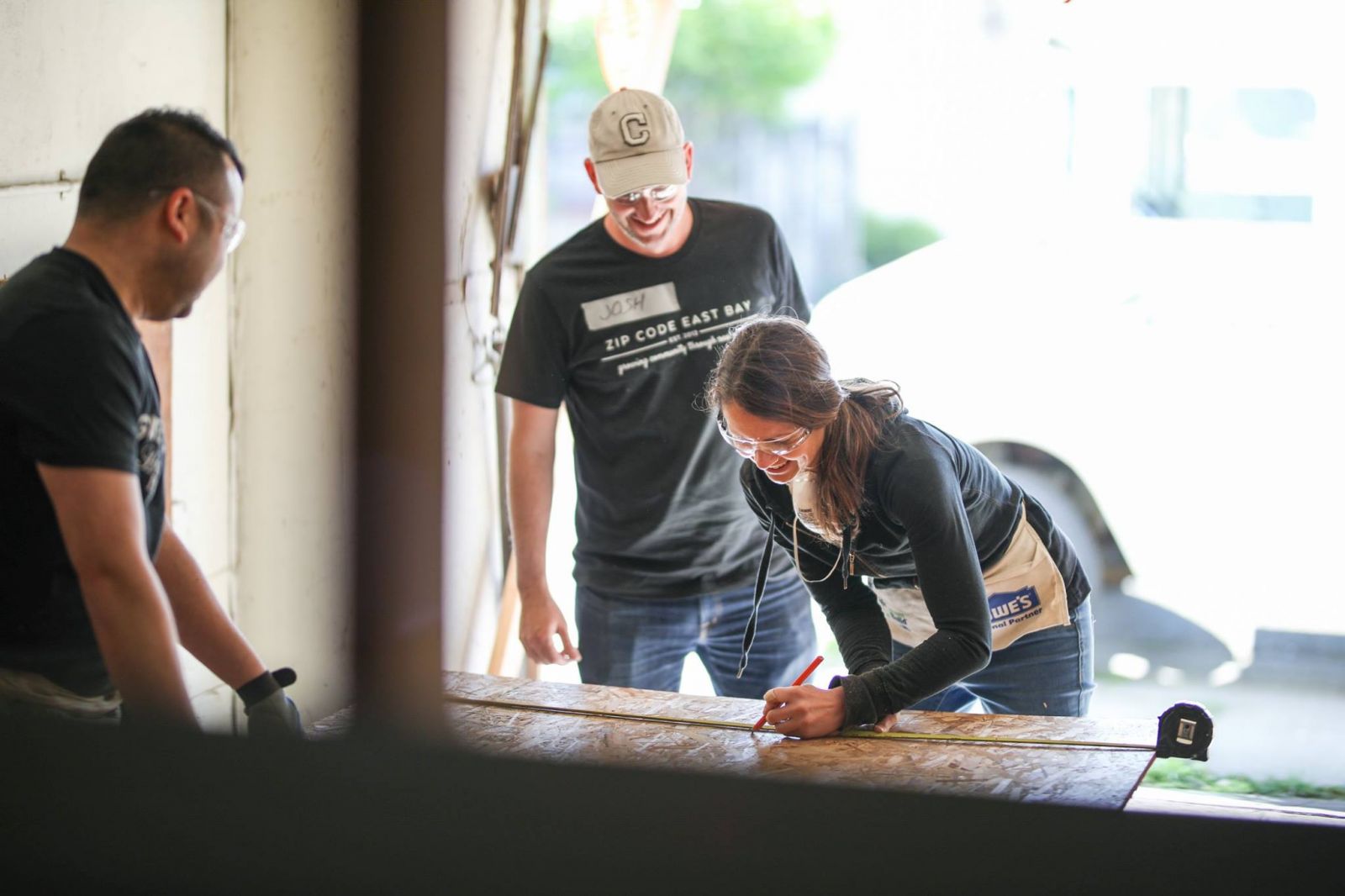 In 2015, Zip Code East Bay proudly became the first Bay Area member of Giveback Homes, a network of real estate professionals committed to helping families who are living in unsafe and overcrowded conditions here in the East Bay as well as in Haiti, El Salvador and Nicaragua. We organize fundraising events, build homes for deserving families and inspire others to take action for social good.
For every home purchase or sale with Zip Code East Bay, we make a donation to Giveback Homes on your behalf. These funds help to make homeownership a reality for those in need. And we don't just donate our money, we also donate our time by participating in fundraisers and local build days.
For more information, visit givebackhomes.com