April is Earth month so to celebrate we're highlighting natural cleaning ingredients that are greener, and cheaper, than traditional cleaning products. We did a little research on traditional cleaners and cringed at the results. Many commercial cleaners contain harsh alcohols, obscure fragrances and toxic chemicals. Some even include ingredients also found in radiator flushes, insect repellent, spackling pastes and wood stains. If you're interested in learning more about the ingredients in your products, you can look them up here.
Luckily you don't have to spring clean with spackling paste! It's easy to make your own green cleaners, and for a fraction of the cost. Below you'll find some simple DIY natural cleaning "recipes" using ingredients you probably already have around the house.
White Vinegar:
Mix 1 part vinegar with two parts water and 10-15 drops of your favorite essential oil such as lemon, wild orange, rosemary or eucalyptus. Pour into a reusable spray bottle and clean counter tops, bathrooms, floors, basically anything!
Mix 2 parts vinegar to 1 part water and pour into a bottle. Pour ¼ cup of the mixture into your washing machine's final rinse cycle to make clothes super soft. You can also add 10-15 drops of your favorite essential oil if you'd like to include a scent but it's not necessary.
Baking Soda:
No one wants to clean the oven but especially if it involves toxic fumes in an enclosed space!
Instead, add 1 part water to 3 parts baking soda, mix until a paste forms. Spread the paste onto the oven with a sponge or rag. Let sit for 5-10 minutes then wipe off with a clean wet rag.
The above oven cleaning paste can also be used as a scouring mixture. Rub it directly into the surface of your pots or pans with a sponge, then rinse with water.
Lemons:
Cut a lemon in half then work, cut side down, onto plastic food containers. Let sit for 1-2 minutes then rinse with cold water. The lingering odors should disappear.
Butcher Block Stain Remover:
Sprinkle some salt directly onto the stain then, using the cut side of a lemon, rub the salt into the stain. Wipe clean with a wet rag.
Squeeze the juice of two lemons into a glass bowl, then add half a cup of water. Heat in the microwave for 90 seconds. Remove bowl then wipe down your microwave with a clean rag.
Hard Water Stain Remover:
Cut a lemon in half then, cut side down, work lemon into hard water stains on faucets, etc. Rinse with cold water.
We hope these tips help you see that cleaning naturally can be simple, better for the environment and your health.
For more tips from your local green realtor, check back next month, and as always, if you're interested in selling, buying or have questions about a greener home buying experience, contact us. We love being your local green resource.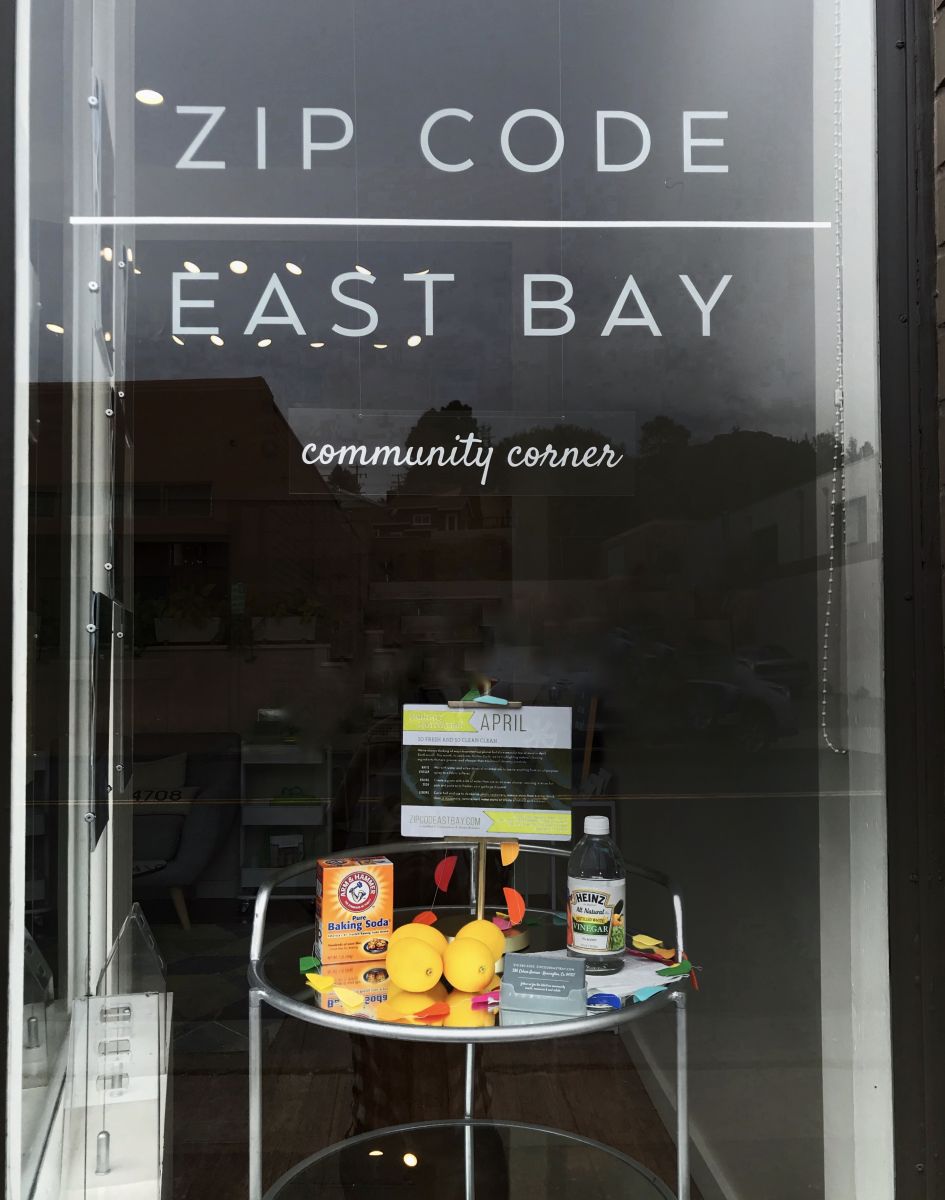 « Back to Blog Posts