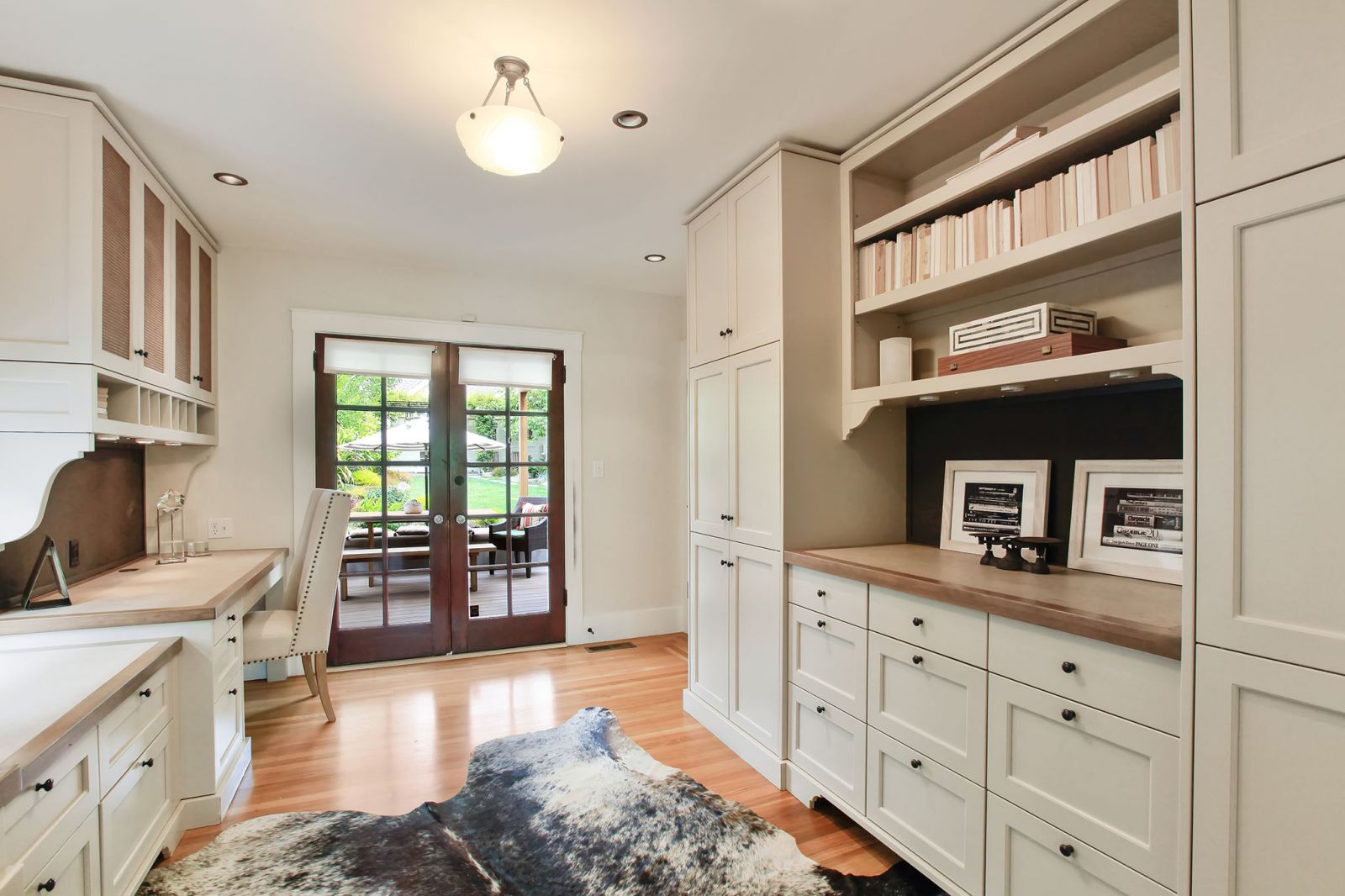 It's January, and like everyone, we're looking forward to the year ahead with aspirations of being greener, cleaner, and making the most of your space. As a way to keep ourselves accountable and inspire others along the way, this year we'll be sharing some monthly motivations for going green in 2019. Nothing too hard or time consuming, just simple green behaviors that can make a difference to our planet, our space and even our wallets.
This month's topic is all about how to declutter without the waste.
If you're like us, you've started 2019 by Tidying Up, thanks to Marie Kondo's new Netflix show. And there's a reason it feels good to let go of those items that no longer "spark joy" for you. According to Psychology Today, research shows that it's better to live a less cluttered life.
But if you're in the midst of letting go, don't grab that trash bag so quickly.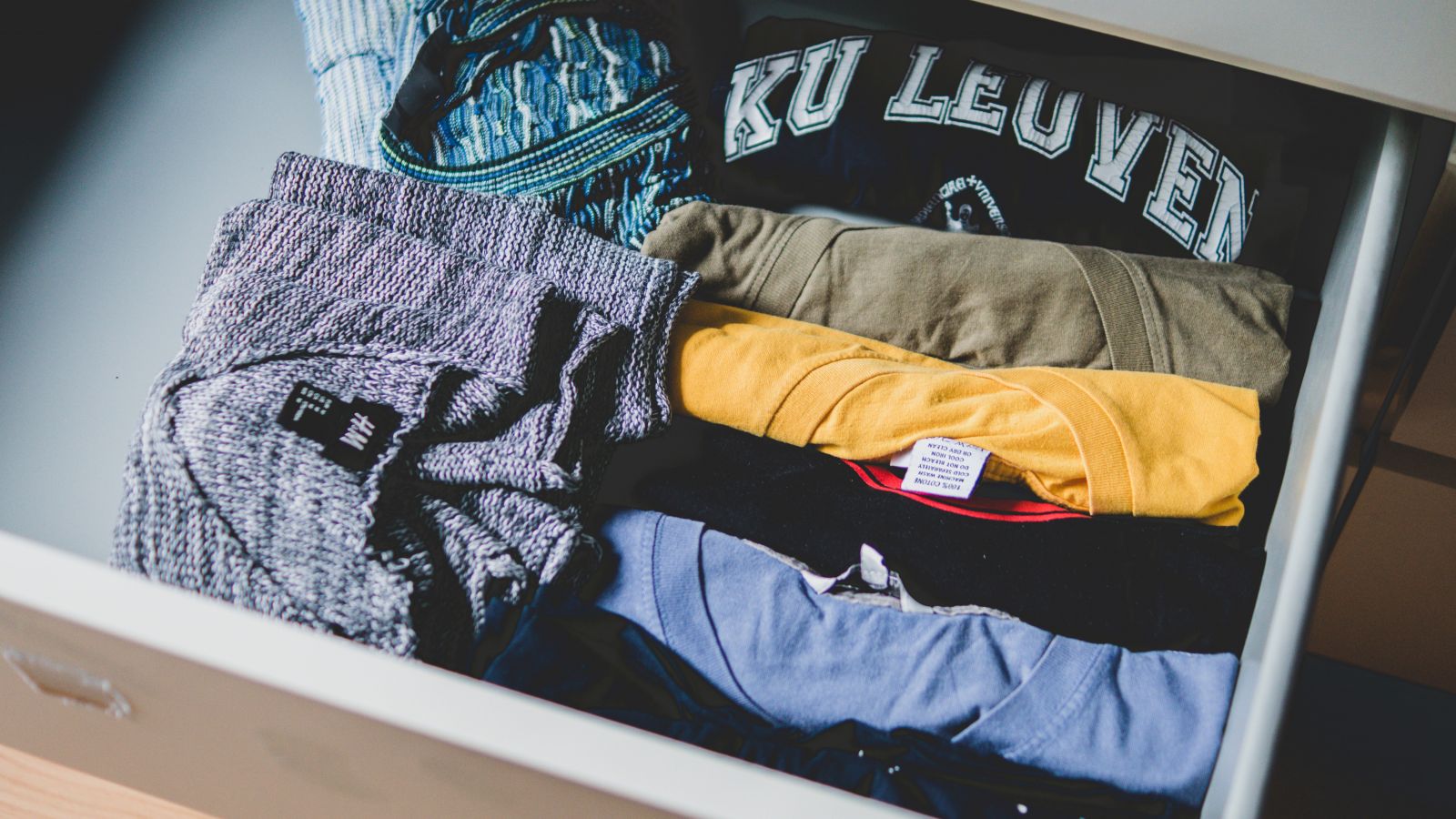 Did you know that the average person generates over 4 pounds of trash per day!? For comparison sake, if you generated that much waste in an average month, you'd basically be throwing away the weight of roughly 96 basketballs!
That's a lot of trash.
And trash in landfills releases methane gas, a greenhouse gas that contributes to climate change. According to the EPA, landfills are the third largest source of methane emissions in the United States.
So, if you have the urge to purge, consider what you're purging and if there is a greener alternative before resorting to the landfill.
Here are a few ideas to get you started:
DONATE
More than 15 million tons of textile waste is generated in the United States each year! Donating gently used items is a great way to keep them out of the landfill and possibly even make you a little cash.
Consider sites like ThredUp and Poshmark for your clothes. These companies allow you to sell unwanted clothes and accessories, and you get a cut of the profit. 

If you're not looking to sell your items but want them to get use, consider sites like Freecycle or Buy Nothing Facebook Groups where someone can take an item off your hands for free.

There are a number of East Bay charities and shelters that accept donations and give items directly to people who need them free of charge. Below are a few and what they typically need and accept:


RECYCLE

Most of us likely recycle our cans, boxes and jars, but what about those random one-offs? Did you know that wine corks, eyeglasses, running shoes, and even crayons can be recycled? Before you chuck that cork, visit this site to find the best way to recycle items.

As for electronics, recycling can be tricky, but there are options. Companies like Apple, Dell, Sprint, Best Buy and even Amazon have buy back and recycle programs for electronics. Before you upgrade your phone, computer or tablet, be sure to researching recycling your old one.

BUY LESS

You don't have to get rid of stuff you don't buy. Consider ways to cut back on what comes into your space so that you don't have to deal with removing it.
Borrow books (and ebooks) from the library instead of buying them. 

Say no to junk mail once and for all. This article shows you how to opt out of mailers, catalogs, credit card offers and more. 

Use what you have. If you're like most, your cabinets are probably full of half used jars of lotions and travel size shampoos. Before buying another product, consider using up what you already have. This can be applied to personal care products, cleaning supplies, even food. 

Shop mindfully. When you buy for quality, rather than fast fashion, you'll hold on to items longer and ideally pass them down to the next generation. 


We hope the tips above show you how to declutter without the waste and that a little research really does go a long way toward saving the planet and your pocketbook.
And, an added bonus of all this free and uncluttered space? A house that's easier to sell. If you're considering selling your home in the spring or summer market, try these decluttering tips now. It's been shown that removing the "stuff" from a house and creating a clearer, cleaner space can speed up selling time and result in a higher sale price.

For more tips from your local green realtor, check back next month, and as always, if you're interested in selling, buying or have questions about a greener home buying experience, contact us. We love being your local green resource.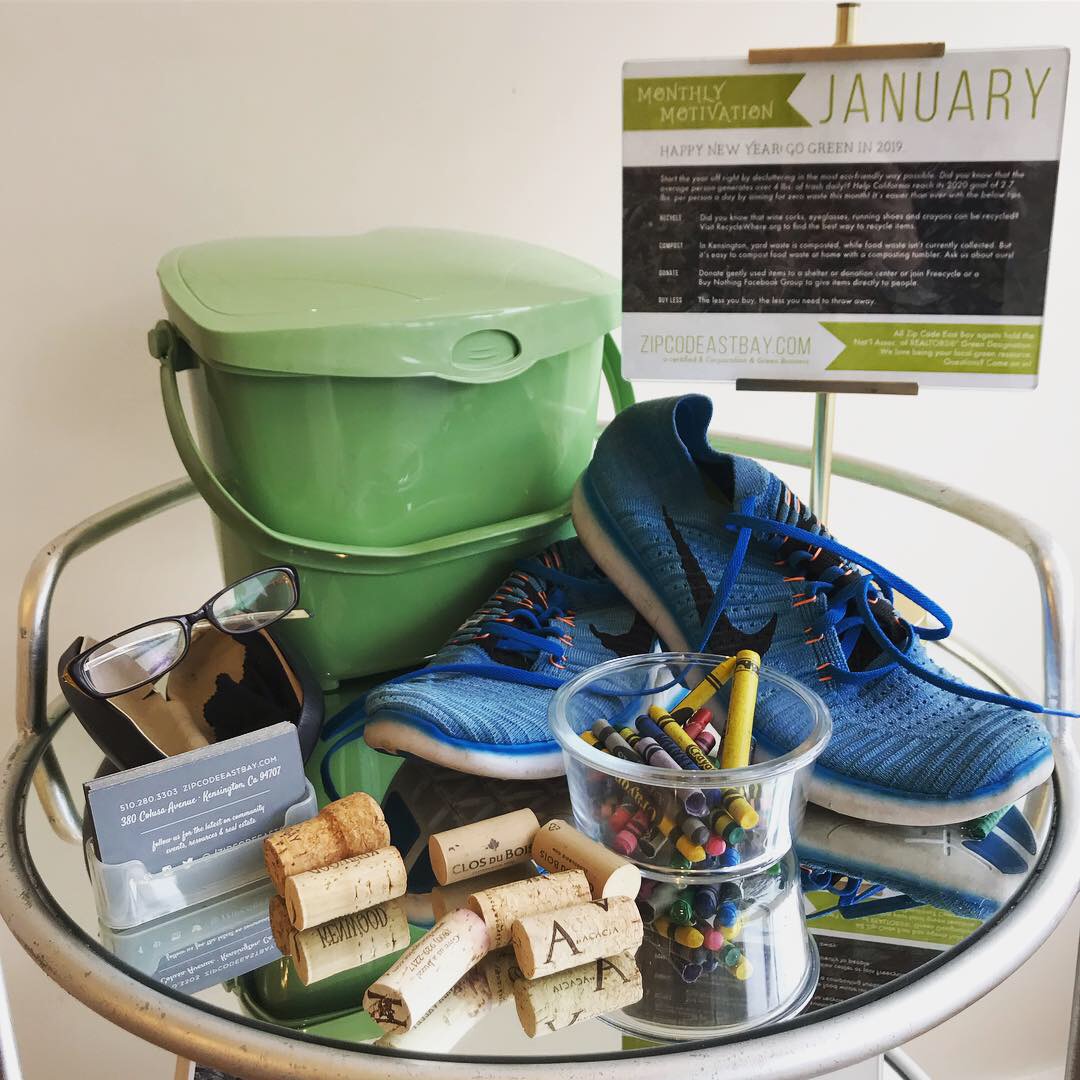 What Is a Green Realtor?
All Zip Code East Bay agents have advanced training in environmental sustainability and hold the National Association of REALTORS®' Green Designation. We are skilled at helping sellers improve their home's market value with green alternatives and advising new homeowners on how to keep their home's environmental footprint light.
We employ the latest tools to ensure that the home selling and buying process is environmentally friendly for our clients. And we donate 5% of our profits back into the East Bay community by giving back to charities we believe in.
In 2018, Zip Code East Bay became the first real estate brokerage in California to be certified as a B Corp. We're part of a growing movement to use business as a force for good. That means, we believe in putting people and the planet first, and we hold ourselves to rigorous standards for social and environmental performance, accountability, and transparency.
« Back to Blog Posts